28.12.2014
PerfectMoney payment gateway is added to Version3
PerfectMoney payment gateway is added to other three already installed
processors in Version3 of
RUNMLM Builder Script. Read more about payment processors href="./script_payment_processors">here.
03.10.2014
Version3.0 is now in Spanish also
We are glad to inform you that MLM Script version3.0 is now available in Spanish also. All you need to do to make it in
Spanish is to change the language to 'es' in config.php file.
23.07.2014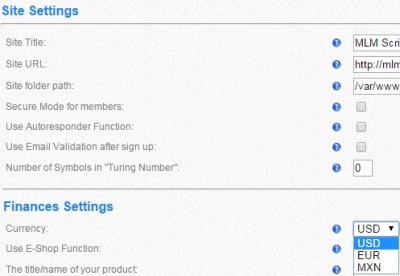 Currency change is available now in RUNMLM Builder Script Version3
MLM Builder Version3.0 currency update', 'From now on the sign of
currency that you are going to use in your MLM software can be changed in Site Settings
section in Admin Panel.
24.01.2014
New Version3.0 of the script is now available for purchase
NEW DESIGN!

NEW LANGUAGE FILE allows you to translate your site to any language.

The latest version of our MLM Builder. Main update: the script from now one became really
international, starting from this version you can translate the language of the site in a
very simple and fast way just using one file for it and without changing anything in code.A
new modern interface in public pages, member area nad admin panel as well! Shop+ feature
from the previous version of the MLM script is also there. You can choose Forced or Cycle
mode, set the levels and all the payments.


10.01.2011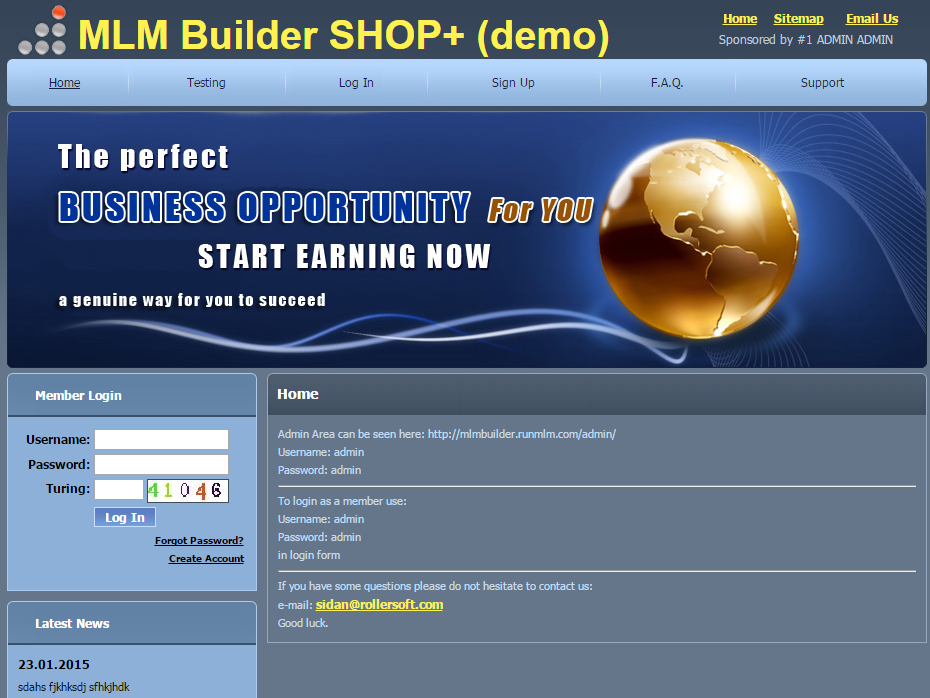 Layout in MLM Builder Script Shop+ DEMO is updated
MLM Builder Shop+ demo site is updated. Now it looks like the latest script version. It has all the newest features and updates.
28.10.2010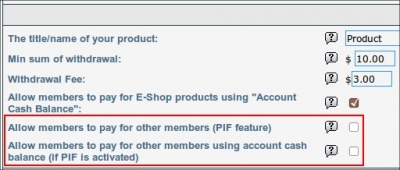 PIF feature is added to MLM Builder Script SHOP+ version
Site Admin can now activate href='./content.php?p_id=22'>PIF
feature (possibility for members to pay for other members). Admin can also allow
members to use their account cash balanse using this feature.
17.07.2010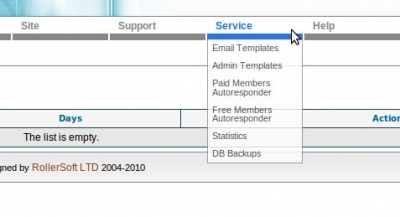 Autoresponder is separated according to different types of members
Autoresponder feature has now two sections: for Free members and for
Active members. Admin can now create two series of emails for each member status.
09.07.2010

Text ads were added in members backoffice
Now admin can allow members to publish their own text ads available
for displaying in the site pages.
19.01.2010
Commissions settings update
Now members can earn commissons (defined by Admin percent from product cost) from downline members' product payments. Commissions amount depends on members levels and their positions. Commissions can be separately set for members and sponsors.
10.01.2010
Massmailing is separated according to different types of members
Now admin can send emails separately for Inactive, Free and Paid members.
01.01.2009
A new version of our script is released
MLM Builder SHOP+ has all the possibilities of Standard version, but it also has some really useful features:

- admin can upload products and members can buy them accordingly to their levels;

- completely new design,

- site admin can turn on/off Secure Mode for members accounts,

- site admin can turn on/off members mass mailing in background mode,

- site admin can use or not use email validation after sign up.